The Advanced Technology Environmental Education Library or ATEEL, was ATEEC's first version of an electronic library for environmental technology education. Funded by the Institute of Museum and Library Services, ATEEL helped position ATEEC to leverage that initial funding and receive a grant from the National Science Foundation to develop a more sophisticated, interactive library called eERL.
The Environmental and Energy Resources Library or eERL has a cleaner look and stores resources in an online database that is organized with standardized metadata.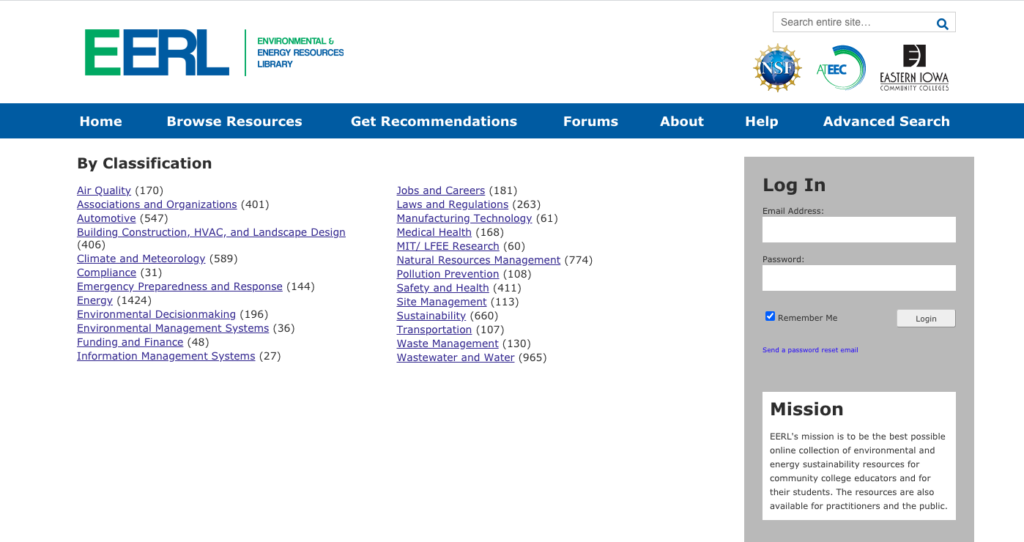 The strength of both versions of these online libraries has always been the selection process for the resources. The resources are recommended and then evaluated by experienced educators to ensure the quality is suitable for students, technicians, educators, and administrators in the environmental technology field.
 eERL's additional strength is its ability to interact with other databases and become part of the National Science Digital Library, a national treasury of information available for any learner or educator.